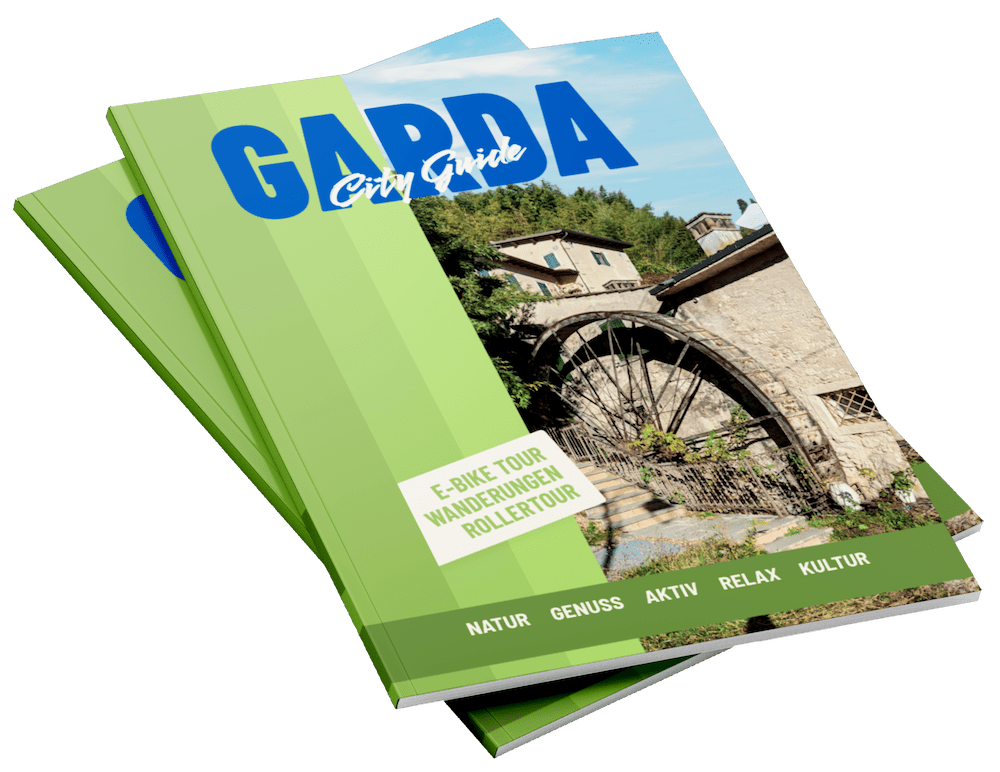 ORDER
Garda City Guide
Format 14x 20 cm - over 100 pages - color glossy
German edition on sale from fall 2023
English edition on sale from spring 2024
€ n.d.
INSIDE
Discover Garda
The Gulf of Garda is very unique on Lake Garda. But Garda also has a lot more to offer and is at the same time an ideal starting point for all kinds of activities, even without a car. Our City Guide shows how versatile Garda is and invites you to relax.
Hikes and nature
Short and longer hikes starting from Garda with detailed tour descriptions. An adventurous route to the rock engravings, unspoiled nature in the valley of the mills, amidst vineyards and olive trees, always with fantastic panoramic views of Lake Garda.
Interesting places
Learn more about Garda, its history and what to see.
Delight and appetite
Dining and drinking in Garda. Besides, our tips for a still authentic wine tasting.
Nightlife and events
The most laid-back music pubs and events you shouldn't miss in Garda.
On no, it rains
Don't panic, we also have tips for you in case it rains. Everything that is fun even in the rain and is not far away.
Shopping
Stores with tradition and everything you can get in Garda. Is it worth going to the weekly market?